---
Serving areas : Cheektowaga, Tonawanda, Kenmore, Lancaster, Depew, West Seneca, Williamsville, Clarence, Amherst, East Amherst, Getzville, Snyder, Orchard Park, Elma,Alden, East Aurora.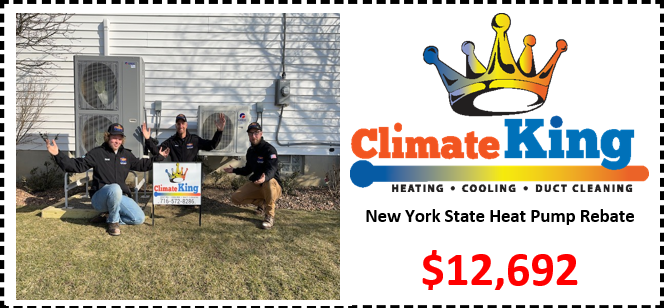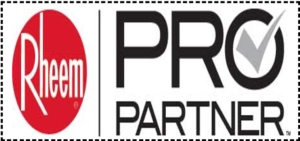 Service All makes and Models
Whether your furnace is a Rheem, Lennox, Trane or Carrier we warranty and service all makes and models. Providing repair options and replacement options on every job. Our option A comes with basic level repairs. Option B repair comes with a 1 year warranty, 50% credit towards replacement of a new system within the first year. Option C is replacement options. Climate King will give you options and let you choose what meets your needs.
Satisfaction-Guaranteed Service 
Cooling and heating solutions with our customer service level commitment that we back with a satisfaction guarantee.
Rapid & Reliable
We can be with you today to provide quality AC and heating solutions quickly, on-time and at a time to suit you.
Comprehensive Cooling and Heating Experts
Expect and receive a first-class level of expertise from Climate King Heating Cooling and Duct Cleaning . Our skilled technicians receive ongoing training to always provide you with the best advice and workmanship.
Clear Prices in Advance
Stay in control with a per-job price that is provided to you in advance and stays the same through to completion.
Licensed and Insured
Climate King Heating Cooling and Duct Cleaning is fully licensed and insured for all the home service work you require, so you know you're in safe hands with us.
Guaranteed Workmanship
Be reassured knowing all of the expert workmanship we perform is completely backed by a written and signed warranty.
Neat, Tidy and Trustworthy
Our technicians are background checked and always show due care and attention when inside your home with preventative measures such as using boot covers  to protect your surfaces and keep everything neat and tidy.
Helpful and Friendly
You'll find the Climate King team to be helpful, friendly and willing to go that extra mile to ensure your experience with us is a great one.
For an outstanding level of service for your home service requirements . Call and speak with the friendly team at Climate King  today.
Now That You've Found Climate King, You Can Relax
The last thing you want to think about is repairing your furnace, boiler and air conditioning systems in your home. Climate King Heating & Cooling is the best choice you can make.Emercency Heating & Cooling Repairs 24/7. 100% customer satisfaction guaranteed, excellent service, quality products, the latest technology and great pricing are our hallmarks.
 Rule your Climate with the King!
COVID-19 Policy,
At Climate King Heating and Cooling your health and well-being are our most important priority. As concerns of the coronavirus have spread across the country, we are taking extra precautions to ensure we maintain safe and healthy environments for both you and our employees.  
List precautions we are taking, such as
Vaccinated Employees

Frequently washing our hands

Daily safety briefings on CDC guidelines

Maintaining recommended 6 feet distances from others 

Customer asked to not be in the same location we are working in

Avoiding handshakes – even though we're glad to see you

Paperless billing, having no contact will customer
If you schedule service and you or a close contact have been diagnosed with the coronavirus or are currently quarantined, it's important to let us know before we arrive.
We appreciate the opportunity to serve you.
If you have any questions about our services or any other matter, please don't hesitate to call us at 716-572-828
                     

                     

Cynthia Hausle
00:13 16 Feb 23
We had a wonderful experience with Climate King! Ryen our technician was very professional, knowledgeable and eager to answer all questions we had. Completed the job with expertise and thorough! In addition to cleaning our ducts, he serviced our furnace. 100% completely satisfied from my first contact to completion of the work. Will definitely be our new go to company!

I had an excellent experience with Climate King. They are very professional and thorough. I am glad to have found them and will be using them for my HVAC needs going forward!

William Lloyd
23:03 26 Jun 22
They are the best around Cheektowaga!

tila chapagai
19:10 13 Jun 22
Love Climate King services!! Highly Recommended!!!

Ryen was in line at the same store as I was shopping in. I saw his shirt (with the climate king logo) and asked the poor guy a hundred different questions! He was so friendly & patient with me and encouraged me to get some work done! I will be calling soon!

Paul Domke
21:02 06 May 22
Great service, great technician. On-time (actually early). Knowledgeable and friendly. Clean and respectful of our house. Very affordable monthly maintenance plan. Overall great experience! Thank you Paul

Arisha Goden
18:10 22 Mar 22
Received Duct cleaning services and they were fantastic. Scheduled service and they were able to come out within a week. The worker who came out was very professional and thorough. Explained entire process and completed the job in a timely fashion! Before and after photos were great to see the progress made. I've already told my neighbors to give them a call!

Ryen was very professional, friendly, and efficient! He arrived early to our house then discussed the process in detail. We loved seeing the before and after photos! Would highly recommend climate king for HVAC services.

Mark Twarog
16:23 22 Feb 22
Requested to have our ducts cleaned. Scheduled up within a week. Ryen came and did the work in less than 4 hours. Amazing thorough job. Definitely recommend them for this service and will be contacting them for any other heating/cooling needs.

Vincenne Klepfer
12:08 25 Nov 21
Ryen was very nice person and very thorough in explaining what he was going to do and over what I was signing. He was very professional and courteous. He was on time was respectful of our home.

Art Cecere
16:38 20 Mar 21
A Big thank you to Nate and the Climate King team for a new boiler install. Great job and completed in one day! The Service Manager Rob, was a wealth of knowledge and did an amazing install considering the age of our existing plumbing. These guys were a pleasure to work with from the initial service call to job completion. The install took place in a finished basement and when they left you never would have know a complete boiler replacement just occurred. I'd highly recommended you check this company out for your next job!

Sandra Weinreber
13:21 12 Mar 21
I was very pleased with the work that was done! As I live in an older home that I have been trying my best to maintain, however the before and after pictures showed me that my suspicions were correct. I was battling dust, and even after having the furnace serviced, I was told the filter looked good.I was very pleased with the young gentleman who had done the work! He was very pleasant, courteous and thorough.Thank You for a JOB WELL DONE 🤩

Eric Armenat
15:26 09 Mar 21
Nate, Rob, and Shawn were all great! Knowledgeable, honest, responsive, and just good people! They installed a brand new HVAC system and cleaned the duct work. The experience was second to none! Even the equipment and approach to cleaning my ducts was faaaarrrr superior as compared to a different company who performed the task years again. They had the biggest/strongest vacuum I'd even seen and worked from the top floor down going through each and every vent!I highly recommend Climate King !!

Shelley Collier
21:58 10 Dec 20
I received the referral from Home Advisor for a boiler issue. Nathan was the tech that came out. He was punctual, very polite and after thorough exam of my boiler, he presented me with 3 recommended options. Since my boiler was old, I opted for a new boiler. No pressure to choose this option. The boiler was installed 2 days later. The team checked to make sure the system was working and explained the operation of the new thermostat. And most important - cleaned up before they left. Definitely will recommend!!

MATTHEW BARCOMB
02:16 26 Nov 20
I love this place I always get a banana plit and they how they make it and there friendly service.

Gus Walters
18:51 18 Sep 20
Climate King came out for a service call to an old boiler (30+ years) we had. They were prompt and very helpful. They gave us options, including fixing it, but we decided to go with a brand new one. 3 days later they were back with a new boiler and manhandled the 400 lb dead beast out from the basement. The attention and care to detail was outstanding. Great value for the service and the warranty's are lengthy! Highly recommend!!

From start to finish these guys were professional and courteous. Communication was excellent. They showed up on time and cleaned up when they were done. To top it off the work they do is perfect and exactly what we wanted.

Will Hunter
00:09 21 Feb 20
My daughter has severe allergies I wanted to get my ductwork cleaned so I called Climate King. I spoke to Nathan on the phone explained my situation and he was right out to take care of me. Nathan and his coworkers did a wonderful job cleaning the ductwork and was a pleasure to have in my home, in fact they did such a wonderful job I decided to upgrade my furnace to a new energy-efficient Rheem dual stage furnace The Cadillac. He also installed an air purifying system because he knew my daughter is a severe asthmatic. The think that impressed me the most was the knowledge that Nathan had about heating and cooling. I knew my job was a difficult install seeing I have a finished basement but Nathan made it look easy very happy A+ I would recommend climate king to anyone I will be using them for all of my heating and cooling needs.

Gary Stith
22:54 25 Oct 19
I rarely write reviews, but felt it was imperative this time due to the honest and outstanding service that we were afforded by Climate King Heating & Cooling these past two weeks. Nate arrived EXACTLY (to the minute!) at the time he had promised and, first, cleaned and serviced our boiler system to its best working condition since moving into our home 4 years ago. As luck (or lack thereof) would have it, the gas heater in our bonus room would not start the following week. A quick call to Nate and he, again, arrived precisely on time and had it working for us promptly. Due to our Gold Customer status, there was no charge whatsoever for this return visit. We are very satisfied customers and will look forward to our annual cleaning by Climate King in the coming years.

Family Wetzel
16:41 09 May 19
We woke this morning to a chilly home as our furnace was not running. I had called Climate King early and they were able to provide a service appointment a couple of hours later. My husband and I knew our furnace is old (20 yrs) and were prepared for them to tell us that it needed to be replaced. Josh arrived during the designated time period, was personable and thorough when reviewing our furnace. After his examination, he simply recommended changing to a different air filter as the air filter we had been using was restricting air flow too much causing our furnace to overheat and shut down. He also recommended a tune up and provided us with information on how to get reimbursed for the tune up through a National Fuel program. While we were braced to spend thousands today, our total bill was less than $130 - half of which we can get reimbursed for. It was such a positive experience! I highly recommend this company!

Elise Stegall
15:19 06 Mar 19
On time and very thorough. As soon as you come home you can feel that the air is more cleaner. Would recommend these super friendly guys to anyone!

Had Climate King cleaned the duct, and installed furnace before storm coming.They are professional, very quick response, and very kind people.5 Star!

patricia goralczyk
20:50 20 Dec 18
I purchased a Nest thermostat and needed an electrician to install it. Nest gave me a list of companies to call and I chose Climate King Heating Cooling and duct work. At the time I was seriously considering replacing the furnace as it was 28 years old and definitely not efficient I spoke with Nathan - the owner and set a date to have one installed. Josh was the electrican who did the installation. I was very imprssed with Josh, he was punctual to the minute - he was polite and was very knowlegeable. So far everything is working great and I have no problems. One moe thing, I had no idea what it would cost to have a furnance installed. I was pleasantly surprised with the reasonable price I paid

David Hestand
23:30 24 Oct 18
Naite and crew were very professional and quick. The team is VERY respectful of your time and your house. Not only is he knowledgeable but he understands a family needs having a family of his own...This is the guy you want on your side! I have been a customer for over 6 years... always there as soon as he can.I love Climate King

Scott Dorfman
17:45 23 Mar 18
Fast, curtious, honest! Extremely satisfied.

Sean Viscuso
17:49 03 Feb 18
Made a call early Saturday morning around 7:30, with no expectation of someone picking up the phone...but to my surprise, Nate answered the call and was very helpful and immediately had Josh come out to fix the issue. He obviously sensed the urgency of this matter, knowing that it was cold outside, and I had an infant in the house. After reviewing average rates for service and parts, Nate is on par with costs, if not a little better. You pay for what you get! Quality quality quality!Additionally, they are honest and offer their professional advice on proactive options.

Dave Weston
20:58 26 Dec 17

Carrie Myers
16:54 11 Dec 17
After being out most of the day we noticed our furnace was not working at 9:30 on a Sunday night. Nate and Josh showed up the next morning to look at our VERY old furnace. After diagnosing the problem they wrote up an estimate and explained their service program to me. Not only did they not try to sell me on a new furnace, they explained the benefits of yearly maintenance to keep my furnace working for as long as possible. I enrolled in their service program which will provide an annual service of my furnace and discounts on anything additional which may be needed. There was no pressure and they were very professional. I would recommend them to anyone!

Debra Benton
23:53 18 Oct 17
Very professional, I had my furnace checked and cleaned. We talked about the wide range of services they provide, but there was no pressure to schedule anything else. I felt that he was honest about explaining the condition of our furnace. If we need more heating/cooling work, will definitely use Climate King.

Sandra Dillingham
19:03 28 Sep 17
Nathan and Climate King was wonderful! We had a furnace going bad for 2 years and now was the time to replace it. He took time to explain several options to us along with all the available rebates and credits the utilities are offering. We opted to install a high efficiency furnace and the new Nest computerized thermostat. After several weeks now, we are extremely happy with the new furnace and with Nathan's work. He arrived on time, removed our old unit, put in the new furnace and thermostat, and repaired our air cleaner (which hadn't worked in more than 6 years). It only took a few hours, and everything was clean when he left. He spent time showing me how to use the new thermostat, download the phone app, and apply for the rebates. He was patient with all my questions. Our home has been very comfortable. I definitely recommend Climate King Heating & Cooling.

Java "The Tig" Tiggy
19:54 13 Sep 17
Fast, friendly, professional and informative. Definitely recommend if you need a tune up done on your HVAC equipment!

Timothy Martin
18:30 02 Sep 17
We began by having Nate come out for a furnace and A/C inspection since we had recently moved into our home. He was very thorough and repaired/cleaned several parts on our furnace. Nate found a cracked heat exchanger in the furnace which meant it needed to be replaced. Our furnace is 17 years old, so it was about that time anyway. He also discovered some pitting in a few parts in the A/C unit. We set up an appointment for the following week to have him replace our furnace with a more efficient 2-stage model as well as have him zone off our ducts so there is one zone downstairs and one zone upstairs. It took a day and a half to have everything completed, including replacing the worn out parts on the A/C unit and having a whole house humidifier installed on the furnace. Nate was prompt each time he came to the house. He was upfront about every cost and was not pushy at all. I research everything I purchase and all of his recommendations were spot on. He cleaned up the work area very well when finished. We are very happy with Nate and Climate King and would highly recommend them!

Michael McCarthy
19:18 21 Jul 17
Very fair and professional, upfront pricing, did the little things that make a difference.No extra cost and No commission, I would highly recommend Climate King.

John Setlock
19:04 06 May 17
Nate is a complete professional. Very upfront with my requested job both in the scope of work and the pricing. On time each and every time. In this day and age when trust is abused, your in good hands with Climate King!

On time, professional and courteous let alone the fantastic work done. Nathan was a class act. 2 thumbs up

Jack Zienski
17:57 04 Apr 17
Couple weeks ago had Nate install new tankless water heater in my home.he was on time ,courteous and professional.would defiantly recommend.

Deborah Penfold
20:07 01 Feb 17
Nathan did an excellent job at a reasonable price. I highly recommend Climate King and will have him back every year to service my furnace. Great job Nathan.

Charmaine Fanara
16:47 24 Jan 17
Nathan was excellent, timely, efficient and priced right. I would highly recommend him for your heating repair service. Thanks Nathan!

Zacheriah Kreinheder
13:27 17 Dec 16
Did a great job even came out early on a weekend to fix heater for me. Fast and friendly.

Mark Mercer
14:45 15 Dec 16
You always worry about contractors. However from the moment I met Nathan I knew that I had made the right choice. He has the experience needed and the dedication required to get the job done right and quickly. Very down to earth person that enjoys having you around to ask questions during the installation or service. I would highly recommend contacting him. I believe you will be pleasantly surprised.

jim celani
03:06 25 Nov 16
Nate did a very professional job and exceeded my expectations. ,The furnace replacement was done in a timely manner and works very well. I feel that I received a very fair price and was treated with the utmost respect doing the install. He took the time to explain the entire job in detail, and I would highly recommend him to anyone in need of superior service.

Rob Pohrte
02:55 22 Nov 16
Called and he answered was at my house with a half hour had prob with heat going to upstairs and he fixed my prob found lot of neat thing in the duct work even a vhs movie nate was very nice and very professional and great prices thanks nate

John Brandl
15:32 18 Nov 16
Great experience , Talked to Nate came out the next day, diagnosed problem and replaced defective part within one hour? Very profesional,knowledgeable and Courteous.Reasonable rates. He comes highly RECOMMENDED. THANK YOU again Nate!, John and Sandy!Part

Diane Szczepanowski
23:40 08 Nov 16
I would absolutely recommend this company to anyone for heating and/or cooling needs. I found them to be very professional, fair and knowledgeable regarding our furnace repair. They had the parts on their truck. I even signed up for their membership program to clean my system twice a year and keep it running safe and efficient to save me money. They were very prompt and efficient with their time and provided an excellent service! Thank you for a job well done!

Patrick Law
00:49 02 Nov 16
Had an excellent experience with Climate King. Called Nate Sunday morning at 9:30 before the Bills Patriots game on October 30th with my furnace down. He answered right away. It was so nice getting a person on a weekend!! He was out to our house by 1030. We had an older furnace and he gave us four separate options from a simple repair to a new purchase. No pressure, just information. We elected to purchase a new unit and he was here a day later, on time, and did an excellent job. He explained everything, cleaned up and gave us a very fair price. I'd definitely recommend them to you. I love the new furnace.

Jeremy Mikolajczyk
21:58 16 Oct 16
Highly recommend this company. They saved me from buying a new boiler. I had a previous company come out .They were unable to fix problem so they told me my boiler needed replaced. That's when I called climate king the owner Nate came out and fix difficult wiring problem and cleaned my boiler. Very impressed with this company. I'll be using this company and tell all my friends. Thank you

Terry Leonard
22:48 13 Oct 16
Happy with their service. I highly recommend this company to others. My baseboard heating system had abnormal high pressure and there were several baseboards that didn't warm at all. We spent a lot of money having another company try to fix the problem before Climate King. However the problem hadn't been solved. Then I contacted Climate King and Nate came over and found the problem and resolved it. He fixed it in a professional way, and explained how this problem occurred. I'm very pleased with this company's ability and experience.
---
Serving areas : Cheektowaga, Tonawanda, Kenmore, Lancaster, Depew, West Seneca, Williamsville, Clarence, Amherst, East Amherst, Getzville, Snyder, Orchard Park, Elma,Alden, East Aurora. 
---